Retail Services
Are you having problems with your transmission shifting and you think it needs a transmission?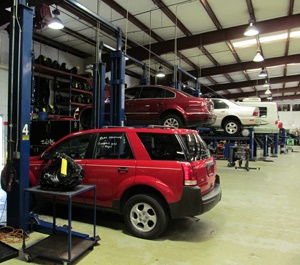 Before we can tell you that with confidence, we must inspect the vehicle and perform diagnostic testing to determine the true problem with the tranmission. Transmissions are very sensitive today. Transmissions have their own computer built inside the transmission. If the computer senses any problem with a transmission system it will put the vehicle in a safe-mode to protect the transmission from damage. That problem may be a simple sensor feeding the transmission. We can replace that sensor, and the transmission will now work properly. That major transmission problem was fixed with a simple repair. Properly diagnosing your vehicle is the most important part of our tranmission repair process and this is why we are present in the customer bringing in the vehicle to our facility. And we perform that diagnosis free if a repair is performed.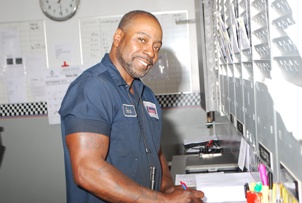 We get asked all the time, "So you guys can fix my brakes too when you repair my transmission?" Yes, we can, we are a complete automotive repair center. Though we ARE the transmission experts, we have a complete department of ASE Certified Master technicians that can diagnose and repair any car, truck, SUV, or dump truck. Today's vehicles are complex and ever changing. Our ASE and ATRA technicians are involved in a continuing education program as part of our commitment to staying on the cutting edge of these complex vehicles.
Car problem? We can fix that!
Hours of Operation
Monday - Friday: 7am to 6pm
Saturday: 7am to 2pm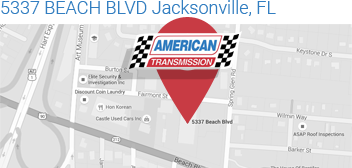 13750-1 ATLANTIC BLVD Jacksonville, FL
Monday - Friday: 7am - 6pm
Saturday: 7am - 2pm
Let Us Be Your Dealer of Choice!